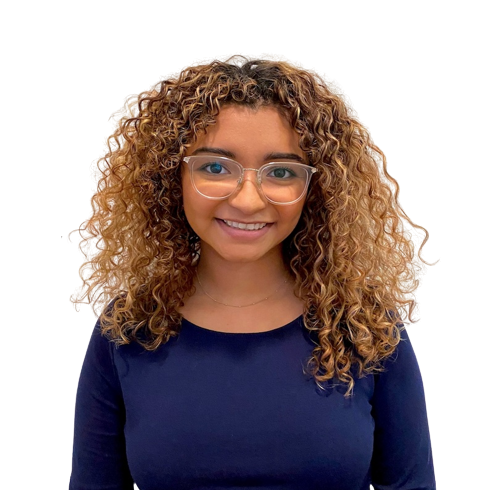 Michelle Garzon is a graduate from Queens College where she received her Bachelor of Arts in Sociology and Urban Studies. She is passionate about cultures and social relations. Growing up in a multiethnic neighborhood in Queens, NY exposed Michelle to a diverse environment while also allowing her to maintain her Colombian roots. As a Latina, Michelle hopes to see the Latinx community progress and prosper against the systemic issues its people endure. Her goal is to bring awareness to the various inequalities Latinas of all ages experience. More specifically, in ending the stigma against mental health within the Latinx community. Michelle is inspired by the mission of the L.O.V.E. Mentoring Program and its goal to support and empower young women throughout the city and is delighted to be part of the team.

Nancy Mares graduated from City College of New York with a Bachelors of Science in Childhood Education and a Bachelors of Arts in Psychology. Prior to receiving her Bachelor degree, she attended Borough of Manhattan Community College where she received an Associates Degree of Arts in Liberal Arts. Nancy joined L.O.V.E. as a mentor, where she had the opportunity to share her own personal experiences navigating life as a W.O.C. Later, Nancy became a program coordinator, where she had the privilege of building rapport with mentees, liaisons, school staff, and principals. Now, Nancy is grateful to be a part of the L.O.V.E. Mentoring program as a Program Manager because it allows her to continue helping women overcome barriers and live healthier lifestyles.
Tiffany is currently pursuing a Bachelor of Arts in Forensic Psychology with a minor in Counseling at John Jay College of Criminal Justice. Tiffany became interested in working with young women of color since she learned about the challenges these young women face related to mental health. Her experience working within the mental health and reproductive health fields have inspired her to pursue a career as a Crisis Counselor. Tiffany first got involved with L.O.V.E. as a volunteer mentor. She appreciates being part of the L.O.V.E. team as a Program Coordinator where she can support young women to make sure their voices are heard.
Malena Suarez is a graduate of Stony Brook University with a Bachelor's of Arts in Women and Gender studies. She is a Latina immigrant and first generation college graduate. After living undocumented for many years, she was able to attend college despite her legal status. Today, she is devoted to helping others in similar situations to find opportunities to be able to achieve their goals. She is dedicated to provide knowledge, compassion, and understanding to those navigating challenges within immigration, academic and cultural spaces. Malena is also passionate about helping young Latinas to have access to tools that can help them to heal cultural, social, and political trauma they may have been exposed to. Malena is inspired by the L.O.V.E Mentoring Program and its mission to empower and uplift young Latinas and young women in general. She is honored to serve the organization as a Program Coordinator.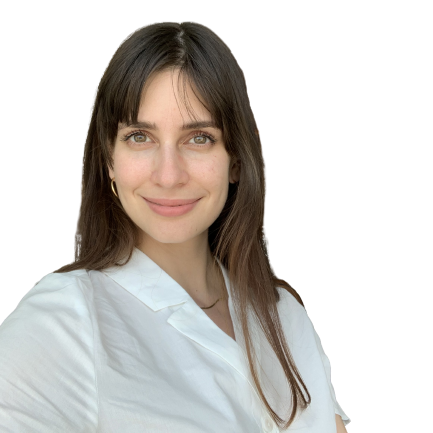 Born and raised in Puerto Rico, Larissa started her career as a teenage model in the fashion and entertainment industry in San Juan. Later, she decided to put her college education on hold and moved to New York City to pursue her dream of becoming an international model and actress. She experienced first-hand how the beauty industry's unregulated and unrealistic beauty standards impact young women's mental health. Now, she wants to help other women realize their own potential to create the life of their dreams through the power of community, and by creating awareness of mental health, eating disorders, self-love, and access to post-secondary education.
L.O.V.E. has become a launchpad for Larissa to experience working in the nonprofit sector, which enriches her own social entrepreneur aspirations in the mental health field. She joined L.O.V.E. as a volunteer mentor and currently works as a Program Coordinator. She has an Associate's Degree in Advertising Communications from Universidad de Puerto Rico. Larissa will soon finish her BA in Liberal Studies with a concentration in Communications and Literature from the School of Professional Studies at the City University of New York.
Liliana Cepeda is a current undergraduate student at Baruch College, majoring in Business Management under an Entrepreneurship track. She has always been passionate about supporting those within her community and amplifying Latinx voices. Her previous experiences both as a mentee and a mentor have allowed her to understand the importance of being represented and having a strong support system. This led Liliana to find L.O.V.E as the organization aligns with her beliefs and is making a direct impact on people like her. Liliana initially joined L.O.V.E. as an Operations Intern. She is honored to now serve as the organization's Development Coordinator. She is excited to support L.O.V.E. as it works to uplift young Latina women to help them achieve their goals.
Nicole obtained her Bachelor of Arts in Psychology from SUNY College at Old Westbury. She also received her Master of Science degree in Applied Social Research and Digital Sociology CUNY Hunter College. Her interests lie within the realm of gender and sexuality. Nicole believes in equal opportunity for all. She is passionate about achieving gender equality and advancing women's empowerment, especially amongst marginalized groups and communities. Nicole joined L.O.V.E. as an intern hoping to gain hands-on experience within the non-profit sphere to help uplift and support young women in New York City. Now, she is honored to continue to support the team as a Research Associate.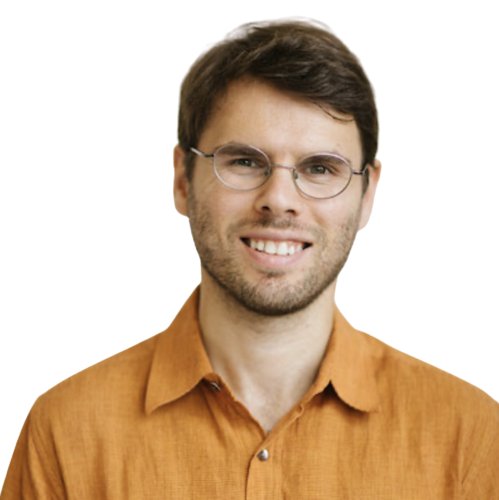 Lev moved to New York in 2001 from Lithuania. He started building websites in high school and received a Bachelor's degree in Computer Science from NYU. Lev is driven by an entrepreneurial spirit and passion for developing beautiful and efficient software. After several years freelancing as a web developer and working on early stage startups, he began working as a software engineer at later stage startups in New York City.