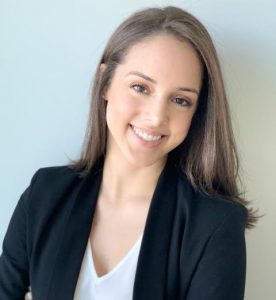 A former mentor during the Latinas On the Verge of Excellence Program's inception in 2012, Damely Tineo rejoins the L.O.V.E. program, this time as a member of its Junior Board. As a Latina herself, Damely understands the hardships and many obstacles that are often faced by Latinas in this country. She sees herself in the girls L.O.V.E. serves which is why she so proudly supports its mission. Having benefited from mentorship opportunities in high school, Damely understands the utmost importance of having guidance throughout one's educational and personal journey.

During her spare time, in addition to helping coordinate fundraising/networking events for L.O.V.E., Damely co-facilitates coding lessons through Girls Who Code to girls in grades 3 to 5. Her desire to see more women in STEM careers, specifically in the technology sector, derives from her own journey transitioning careers into software engineering. A recent graduate of Flatiron, with a B.A. from New York University and M.S. from the Villanova School of Business, alongside L.O.V.E., Damely hopes to continue encouraging other young women to pursue their interests and always dream big.

Vamos girls! ¡Si se puede!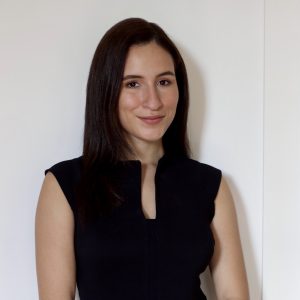 Stephanie Perez was born in the Dominican Republic and grew up in Brooklyn, New York. She received her Bachelor of Science in Accounting from CUNY Hunter College in 2016 and has since gained professional experience at a public accounting firm providing assurance services to not-for-profit clients, including community development financial institutions and social service agencies. Stephanie has been volunteering as a financial consultant for the L.O.V.E organization since 2017 and is a co-founder of the L.O.V.E Junior Board as of 2019. What drew her into partnering with the organization is her belief that there is a pool of unrealized talent in the Hispanic/Latinx community that can be unlocked through opportunities in education. As a Summer 2020 mentor participant for the i L.O.V.E Mentoring pilot program, she has witnessed first-hand the positive effects of the program in providing young girls with the tools and self-confidence to accomplish their goals.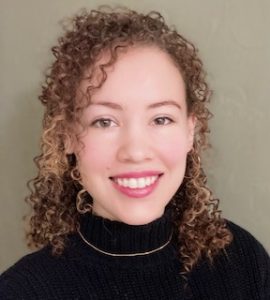 Megan Abron is a recent graduate of Birkbeck, University of London where she earned a Master's degree in the Politics of Population, Migration and Ecology. Previously, she worked in the immigration field in New York. Megan moved to NYC from Texas in 2011 when she began studying at NYU for a Bachelor's degree in Global Studies. It was during this time when she became involved with L.O.V.E. assisting as a Development intern, and has been dedicated to the mission ever since!
Sophia Paredes was born and raised in Quito, Ecuador, and moved to Miami at 10 years old. As a young Latina woman, a first-generation immigrant to the U.S., and the beneficiary of many Latinx-focused mentoring programs, Sophia feels immensely grateful for the opportunities she has been given. Her desire to pay these opportunities forward, combined with her prior experience in the education, peer health, mentorship, and Latinx youth sectors, drew Sophia to L.O.V.E. She first joined as a mentor in January 2023.
Sophia studied Politics and Latin American Studies at Princeton University, graduating in 2020. She currently works as a product manager at a large technology company. In addition to working with L.O.V.E., Sophia also sings in the Young New Yorkers' Chorus (YNYC).