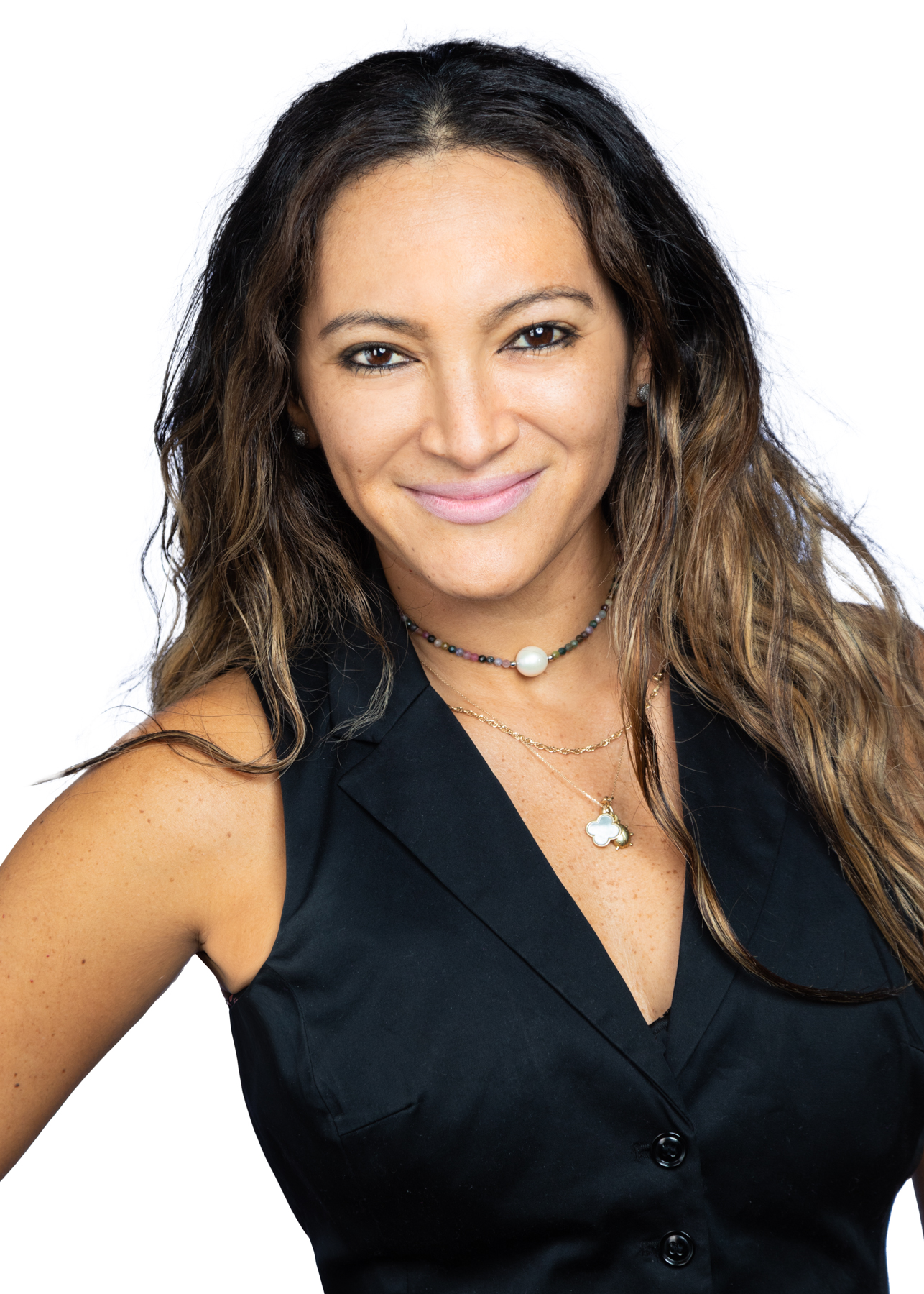 Founder and Executive Director
Claudia Espinosa has been working with young Latinas for the past eleven years. Her work with this population has enabled her to learn directly from these young women the needs that must be addressed to ensure that they can reach their full potential. An immigrant herself, she understands the challenges that must be overcome in order to succeed in a foreign country. Claudia knows that resilience, determination, commitment and hard work, along with self-confidence are crucial to mastering challenges such as learning a new language, adapting to a new culture and separating from one's family. Her success in each of these areas gives her the credibility to be a role model to show, guide and support young Latinas and other young women in attaining their most ambitious goals.
Claudia received her B.A. and M.A. degrees in Forensic Psychology with magna cum laude honors from the City University of New York. She earned her second M.A. degree in Public Administration from New York University's Robert F. Wagner Graduate School of Public Service. Claudia also holds an Ed.M. degree in School Leadership from the Harvard Graduate School of Education. Claudia is currently pursuing her doctorate degree at NYU Steinhardt.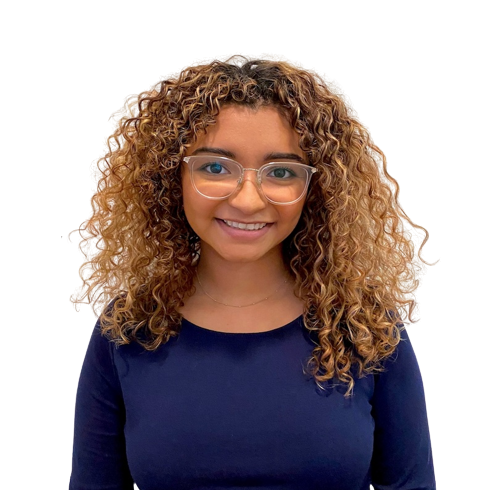 Michelle Garzon is a recent graduate from Queens College where she received her Bachelor of Arts in Sociology and Urban Studies. She is passionate about cultures and social relations. Growing up in a multiethnic neighborhood in Queens, NY exposed Michelle to a diverse environment while also allowing her to maintain her Colombian roots. As a Latina, Michelle hopes to see the Latinx community progress and prosper against the systemic issues its people endure. Her goal is to bring awareness to the various inequalities Latinas of all ages experience. More specifically, in ending the stigma against mental health within the Latinx community. Michelle is inspired by the mission of the L.O.V.E. Mentoring Program and its goal to support and empower young women throughout the city and is delighted to be part of the team.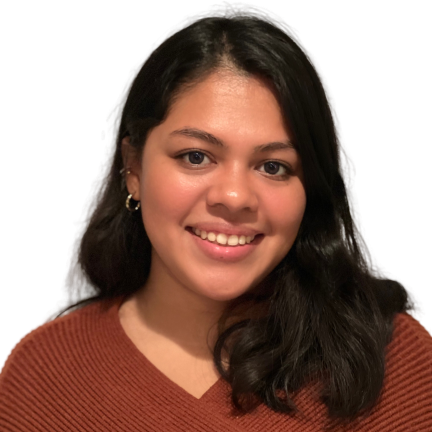 Nancy Mares graduated from City College of New York with a Bachelors of Science in Childhood Education and a Bachelors of Arts in Psychology. Prior to receiving her Bachelor degree, she attended Borough of Manhattan Community College where she received an Associates Degree of Arts in Liberal Arts. Nancy joined L.O.V.E. as a mentor, where she had the opportunity to share her own personal experiences navigating life as a W.O.C. Later, Nancy became a program coordinator, where she had the privilege of building rapport with mentees, liaisons, school staff, and principals. Now, Nancy is grateful to be a part of the L.O.V.E. Mentoring program as a Program Manager because it allows her to continue helping women overcome barriers and live healthier lifestyles.
Liliana Cepeda is a current undergraduate student at Baruch College, majoring in Business Management under an Entrepreneurship track. She has always been passionate about supporting those within her community and amplifying Latinx voices. Her previous experiences both as a mentee and a mentor have allowed her to understand the importance of being represented and having a strong support system. This led Liliana to find L.O.V.E as the organization aligns with her beliefs and is making a direct impact on people like her. Liliana initially joined L.O.V.E. as an Operations Intern. She is honored to now serve as the organization's Development Coordinator. She is excited to support L.O.V.E. as it works to uplift young Latina women to help them achieve their goals.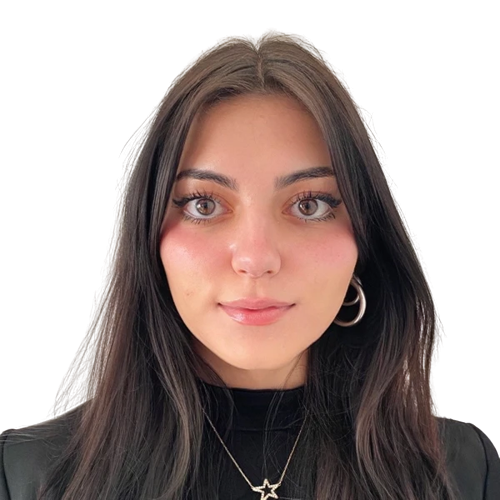 Communications Coordinator
Andrea Sanchez is an undergraduate student at Barnard College, pursuing a dual degree in Political Science with a concentration in Latin American Politics and French & Francophone Studies. Through her studies and her lived experience in a first-generation Mexican household, Andrea has been exposed to challenges the Latinx community faces, including mental health stigmatization surrounded by a toxic culture of machismo that has severe social and political consequences within and outside of the United States. Impassioned by her experiences as a mentor, mentee, and most importantly as a big sister, she has dedicated her educational, work, and formative experiences to uplifting and advocating for the Latinx community. Andrea joined L.O.V.E. as a Public Relations Intern. She is now honored to serve as a Communications Coordinator, where she continues to bring awareness to our work in empowering young Latinas such as herself.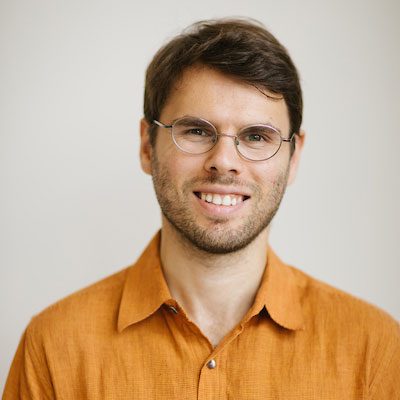 Lev moved to New York in 2001 from Lithuania. He started building websites in high school and received a Bachelor's degree in Computer Science from NYU. Lev is driven by an entrepreneurial spirit and passion for developing beautiful and efficient software. After several years freelancing as a web developer and working on early stage startups, he began working as a software engineer at later stage startups in New York City.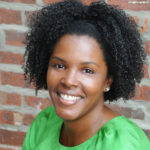 With over 20 years experience in nonprofit leadership, Wendy Reynoso has a proven track record in management, leadership coaching, fundraising, strategic planning, and program development. In addition, she has extensive experience in creating, facilitating, and leading training sessions. Wendy has served as Head of School/Executive Director for Storefront Academy Harlem (formerly the Children's Storefront) and Executive Director of The GO Project.
Wendy holds a C.A.S. in Educational Administration from Steinhardt School of Education, New York University; an Ed. M. in Sociology of Education, with a concentration in Educational Policy, from Teachers College, Columbia University; an M.A. in Elementary/Childhood Education from Teachers College, Columbia University; and a B.A. from Oberlin College.
Wendy is a founding board member of Storefront Academy Charter School-South Bronx and Summer Steps. She also serves on the boards of Schools That Can, Yspaniola, L.O.V.E and she is Co-Chair of the New York City Children's Cabinet Advisory Board.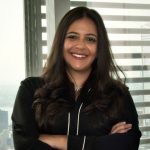 Anjanette is a skilled trial lawyer with vast experience representing Fortune 500 and other clients in various industries against claims of discrimination, harassment, retaliation, and denial of employee benefits before federal and state courts and administrative agencies in New York, New Jersey, Connecticut, and Ohio. She has successfully tried employment cases to verdict, negotiated settlements, and briefed and argued appeals before the Third Circuit, and New York and New Jersey state appellate courts. Given her litigation experience, clients regularly call on her for advice on compliance with federal, state, and local employment laws, as well as to conduct sensitive workplace investigations.
Prior to her employment law practice, Anjanette was a New York State Prosecutor where she tried narcotics and domestic violence cases. Anjanette also drafted and argued appeals before the Second Department. Anjanette also clerked for the Honorable Shelby Highsmith in the U.S. District Court, Southern District of Florida.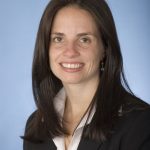 Michelle is a Principal in Ernst & Young's Advisory Services practice. She has over 20 years of experience in the financial services industry advising global financial institutions in risk management, regulatory and finance initiatives. She directs multi-disciplinary teams in large-scale, high visibility projects, managing client interaction and bridging communication across areas to drive results. She is also the Financial Services Advisory Diversity and Inclusiveness (D&I) Leader. Michelle works with EY leadership to define and execute EY's D&I strategy and priorities and ensure equity in the processes. Michelle has a B.S. in Finance/Business Administration from Stonehill College. She is from Brazil and is fluent in Portuguese, Spanish and English.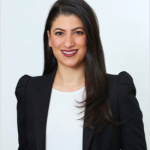 Danna M. DeBlasio, a Vice President at CMW, is a seasoned professional with a proven track record of delivering for her clients, guiding them through the intricate workings of New York City and New York State government. For the last eight years, she worked for a prominent New York government relations firm, most recently running its New York City office.

From 2011 to 2012, Danna spent a year in Panama overseeing client relations and special projects. While in Panama City, she played a vital role in coordinating ground logistics for Sports Illustrated as well as the ABC television series, "The Bachelor."

Danna earned her MBA from Florida International University's Chapman Graduate School of Business and her Bachelor's from Union College, where she double majored in psychology and political science, graduating with honors.

In 2014, Danna was recognized as one of the "40 Under 40 New York City Rising Stars" by City & State Magazine and in 2018 she was recognized as one of 'Queens Stars Under 40' by Schneps Communications. Danna is active with several NYC based organizations and is a member of ABNY's Young Professionals Steering Committee.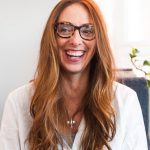 Diana Gasperoni, LCSW a psycotherapist and founder of BeHER a group practice in NYC, dedicated to the mental health of women. She has a Masters in Social Work from NYU, a Bachelors in Psychology from Salem State University, post graduate work 1 yr program certificate from the Center for Modern Psychoanalysis, 1 year certificate program from the Center for Group Studies.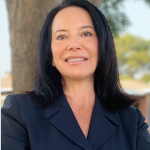 Dr. Orisio has served as the Assistant Superintendent of the Tulare Joint Union School District since July 2016. Before coming to TJUHSD, Dr. Orisio served as the Director of Human Resources for Santa Paula Unified School District. Dr. Orisio also served as a site administrator for the Tulare Joint Union High School District, opening the first new high school, Mission Oak High School, in 55 years for the Tulare community.  Dr. Orisio began her experience in education as a high school math and business teacher and an instructional coach.
In addition to her years of experience in education, Dr. Orisio holds three degrees: A Bachelor of Science in Business from the Fresno State University, a Master of Arts in Educational Leadership from National University, and a Doctoral Degree in Educational Leadership from American College of Education. With her doctoral research identifying barriers and supports experienced by female leaders, Dr. Orisio's passion is to continue supporting and empowering current and aspiring females at all levels of education.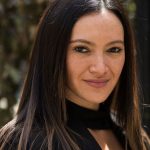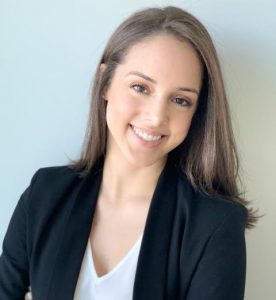 A former mentor during the Latinas On the Verge of Excellence Program's inception in 2012, Damely Tineo rejoins the L.O.V.E. program, this time as a member of its Junior Board. As a Latina herself, Damely understands the hardships and many obstacles that are often faced by Latinas in this country. She sees herself in the girls L.O.V.E. serves which is why she so proudly supports its mission. Having benefited from mentorship opportunities in high school, Damely understands the utmost importance of having guidance throughout one's educational and personal journey.

During her spare time, in addition to helping coordinate fundraising/networking events for L.O.V.E., Damely co-facilitates coding lessons through Girls Who Code to girls in grades 3 to 5. Her desire to see more women in STEM careers, specifically in the technology sector, derives from her own journey transitioning careers into software engineering. A recent graduate of Flatiron, with a B.A. from New York University and M.S. from the Villanova School of Business, alongside L.O.V.E., Damely hopes to continue encouraging other young women to pursue their interests and always dream big.

Vamos girls! ¡Si se puede!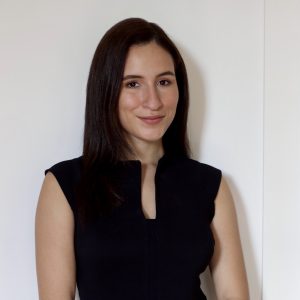 Stephanie Perez was born in the Dominican Republic and grew up in Brooklyn, New York. She received her Bachelor of Science in Accounting from CUNY Hunter College in 2016 and has since gained professional experience at a public accounting firm providing assurance services to not-for-profit clients, including community development financial institutions and social service agencies. Stephanie has been volunteering as a financial consultant for the L.O.V.E organization since 2017 and is a co-founder of the L.O.V.E Junior Board as of 2019. What drew her into partnering with the organization is her belief that there is a pool of unrealized talent in the Hispanic/Latinx community that can be unlocked through opportunities in education. As a Summer 2020 mentor participant for the i L.O.V.E Mentoring pilot program, she has witnessed first-hand the positive effects of the program in providing young girls with the tools and self-confidence to accomplish their goals.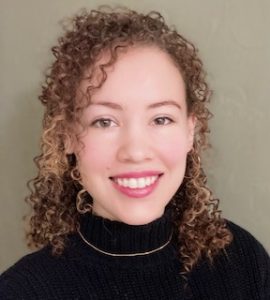 Megan Abron is a recent graduate of Birkbeck, University of London where she earned a Master's degree in the Politics of Population, Migration and Ecology. Previously, she worked in the immigration field in New York. Megan moved to NYC from Texas in 2011 when she began studying at NYU for a Bachelor's degree in Global Studies. It was during this time when she became involved with L.O.V.E. assisting as a Development intern, and has been dedicated to the mission ever since!