L.O.V.E. 10TH YEAR ANNIVERSARY!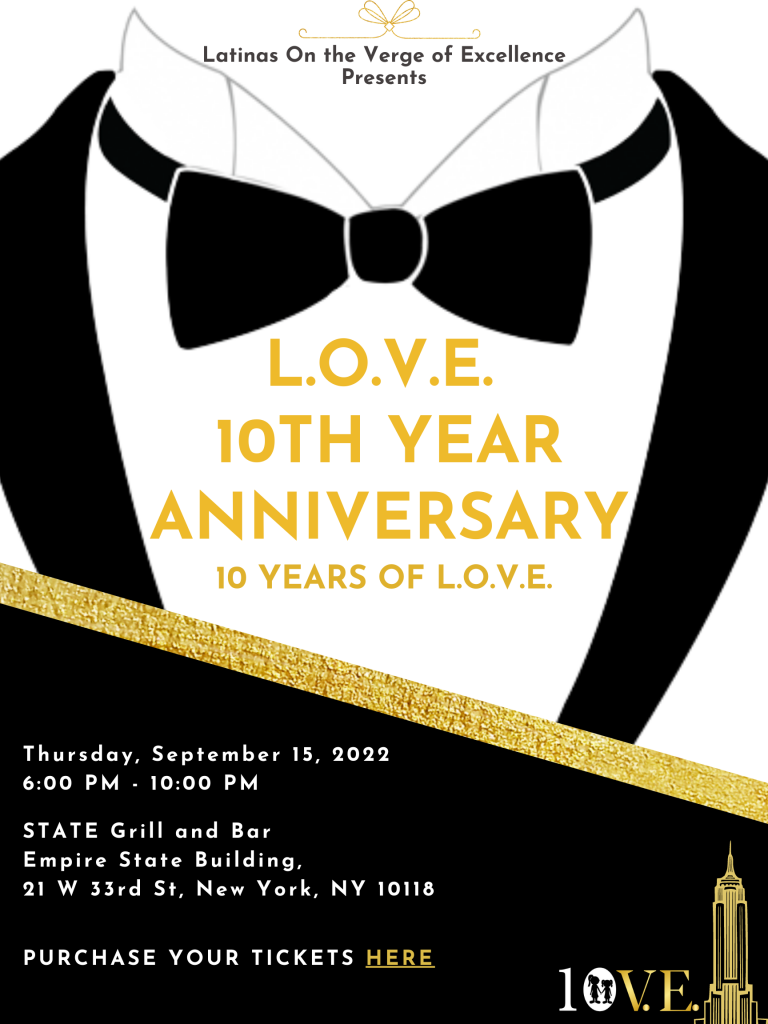 Join us as we celebrate 10 years of L.O.V.E.!
You are cordially invited to the Latinas On the Verge of Excellence – LO.V.E. Mentoring Program 10th Year Anniversary! Join us to learn how the L.O.V.E. program is positively impacting the lives of young women in New York City, and how you can support our mission.
Purchase your tickets today! link