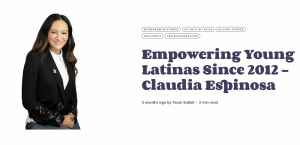 Interested in starting your own journey but unsure what to expect? Then read up on our interview with Claudia Espinosa, Founder of Latinas On the Verge of Excellence – L.O.V.E., located in New York City, NY, USA. Click here for the full article: https://gosolo.subkit.com/claudia-espinosa/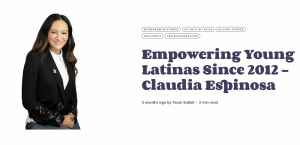 Interested in starting your own journey but unsure what to expect? Then read up on our interview with Claudia Espinosa, Founder of Latinas On the Verge of Excellence – L.O.V.E., located in New York City, NY, USA. Click here for the full article: https://gosolo.subkit.com/claudia-espinosa/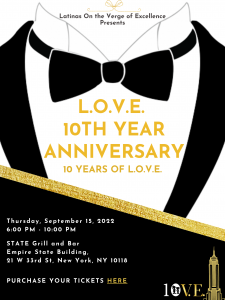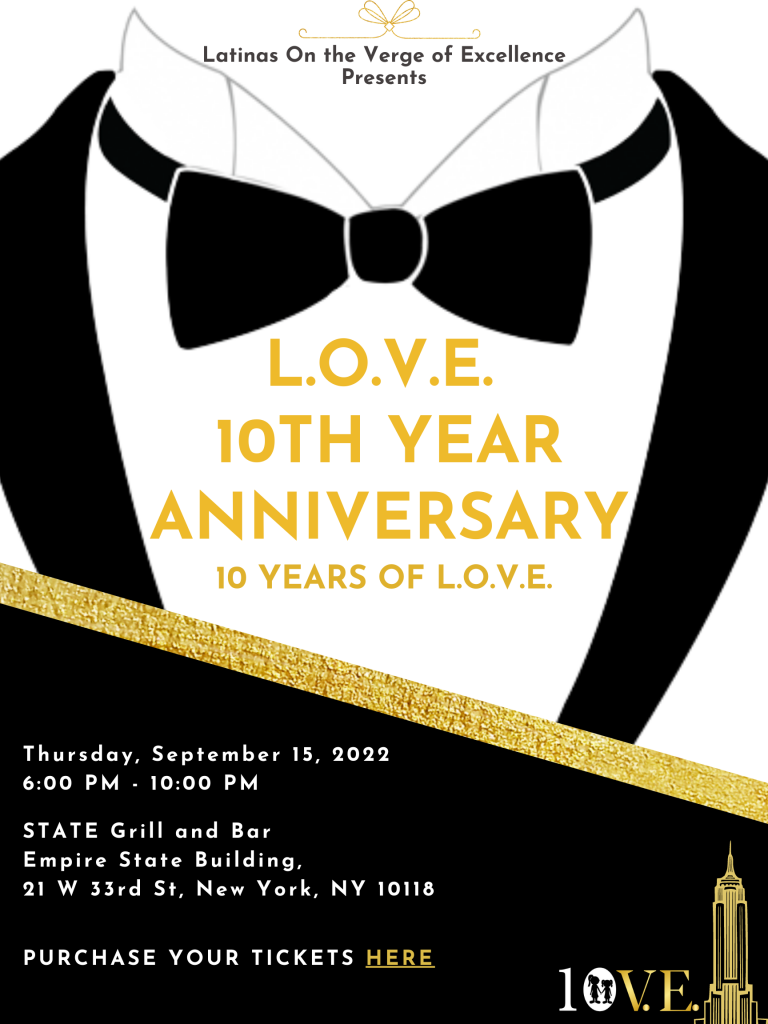 Join us as we celebrate 10 years of L.O.V.E.! You are cordially invited to the Latinas On the Verge of Excellence – LO.V.E. Mentoring Program 10th Year Anniversary! Join us to learn how the L.O.V.E. program is positively impacting the lives of young women in New York City, and how you can support our mission. Purchase…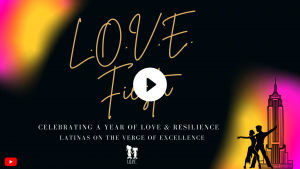 In case you missed this years annual L.O.V.E. Fiesta, make sure you check out the video below!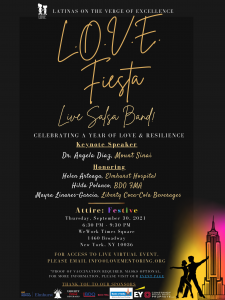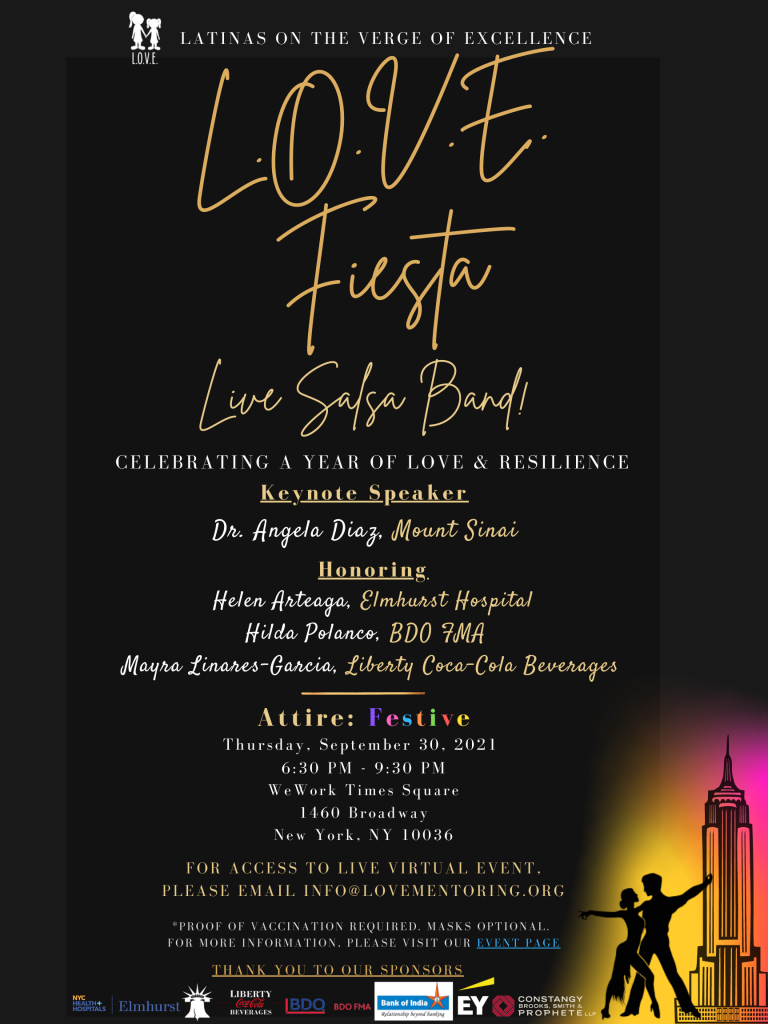 Join L.O.V.E. in our Annual Fiesta Celebration!Join us to learn how the L.O.V.E. program is positively impacting the lives of young women in New York City, and how you can support our mission. About Latinas On the Verge of Excellence – L.O.V.E.The Latinas On the Verge of Excellence – L.O.V.E. Mentoring Program supports and empowers…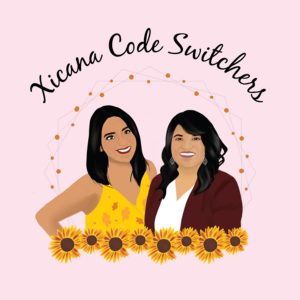 In this week's episode we had Claudia Espinosa who is the Founder of Latinas On the Verge of Excellence (L.O.V.E.) Mentoring Program, with the goal to support and empower young women to strive for excellence and achieve their dreams. We covered her journey from Cali, Colombia to NYC and going through the different higher education…
There's this girl I know. She's 18 years old, born in Ecuador. She moved to New York a few years ago — for the same reason many of us have — looking for a better future. She's not quite sure why she's here, but she does understand that in her new environment, she's going to…
NYU President's Service Award recognizes the distinguished achievements of undergraduate, graduate, and professional students and student organizations for their promotion of learning, leadership, and quality of student life at NYU.    
by Damaris Sanchez Hello. My name is Damaris Sanchez and I am a graduate student at Teachers College, Columbia University. I have known about the L.O.V.E program since I was a senior at NYU Steinhardt. I was a mentor in my spring semester, and from there I learned how to become a role model for…
International Education Conference 2012 at New York University's Steinhardt School of Culture, Education and Human Development Conference Program – Individual Panel Information
Commitments to Action, a unique feature of the Clinton Global Initiative, translate practical goals into meaningful and measurable results. Claudia was also an Honor Roll member at the 2017 CGI U: Claudia Espinosa (City University of New York) of Latinas on the Verge of Excellence (LOVE), a 2012 commitment to create a mentoring program for Latinas in…
by Madel Beaudouin In the beginning, I must admit I was quite unsure of this mentoring program. Well, not really. I was quite unsure of myself. Even though I'm very good at hiding it, the thought of public speaking subjects me to a sweat that induces mental panic attack, accompanied with uncontrollable leg shaking and…