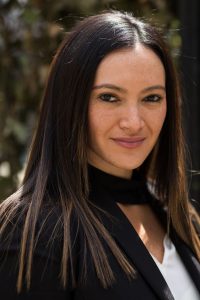 Claudia created the Latinas On the Verge of Excellence – L.O.V.E. Mentoring Program with the goal to support and empower young Latinas to strive in school, and ultimately increase high school graduation rates and college enrollment among young Latinas. She holds a Bachelor's degree and a Master's degree in Forensic Psychology from the City University of New York – CUNY. In May of 2013, Claudia received her second Master's degree in Public Administration with an international specialization from the Robert F. Wagner Graduate School of Public Service at NYU.
Vanessa is a senior at Baruch College, majoring in International Business with a minor in Marketing. As a young Latina herself, she understands the challenges that young Latinas face every day to pursue their dreams. She believes that everyone can achieve their goals if they have the right guidance. Because of this, she decided to become part of L.O.V.E. To help other girls like her overcome the challenges that they might face in their journey to chase their dreams.
Communications Coordinator
Luisa Monique Arias is a recent graduate of CUNY Brooklyn College's Journalism and Media Studies program. During her time in college, Luisa Monique's connection to her Latino culture cultivated a desire to minor in Puerto Rican and Latino Studies. As a Latinas herself, Luisa Monique understands the complexities and challenges young Latinas endure in New York City while aiming to reach their goals and aspirations. Having a mentor is something she didn't have growing up but she has learned the importance of having one through her time at L.O.V.E.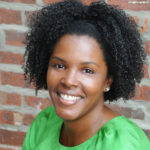 With over 20 years experience in nonprofit leadership, Wendy Reynoso has a proven track record in management, leadership coaching, fundraising, strategic planning, and program development. In addition, she has extensive experience in creating, facilitating, and leading training sessions. Wendy has served as Head of School/Executive Director for Storefront Academy Harlem (formerly the Children's Storefront) and Executive Director of The GO Project.
Wendy holds a C.A.S. in Educational Administration from Steinhardt School of Education, New York University; an Ed. M. in Sociology of Education, with a concentration in Educational Policy, from Teachers College, Columbia University; an M.A. in Elementary/Childhood Education from Teachers College, Columbia University; and a B.A. from Oberlin College.
Wendy is a founding board member of Storefront Academy Charter School-South Bronx and Summer Steps. She also serves on the boards of Schools That Can, Yspaniola, L.O.V.E and she is Co-Chair of the New York City Children's Cabinet Advisory Board.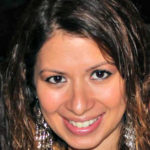 Diana Limongi is a Latina blogger and digital influencer, and cofounder of DLG Media, a multicultural media company which elevates the voices of multicultural America. On her blog, LadydeeLG, she writes about motherhood, raising bilingual kids, multicultural families, and culture. Her writing has appeared on BabyCenter, Hispana Global, NBC News, Cosmopolitan and other outlets. She was named a LATISM Top Digital Influencer in 2015 and 2016. She also received a social media award for her work as part of the MomsRising Good Food Force and was a 2015 TECLA award nominee for best parenting blogger. Diana currently serves on the Parent Advisory Panel for the Aspen Institute.
Diana is a native New Yorker. She is fluent in Spanish and French. She has a BA from Fordham University, an MA in Migration Studies from Kent University and an MPA in Nonprofit Management from NYU Wagner School of Public Service. She and her multicultural family live in Queens, NY.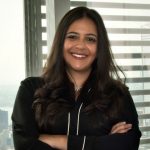 Anjanette is a skilled trial lawyer with vast experience representing Fortune 500 and other clients in various industries against claims of discrimination, harassment, retaliation, and denial of employee benefits before federal and state courts and administrative agencies in New York, New Jersey, Connecticut, and Ohio. She has successfully tried employment cases to verdict, negotiated settlements, and briefed and argued appeals before the Third Circuit, and New York and New Jersey state appellate courts. Given her litigation experience, clients regularly call on her for advice on compliance with federal, state, and local employment laws, as well as to conduct sensitive workplace investigations.
Prior to her employment law practice, Anjanette was a New York State Prosecutor where she tried narcotics and domestic violence cases. Anjanette also drafted and argued appeals before the Second Department. Anjanette also clerked for the Honorable Shelby Highsmith in the U.S. District Court, Southern District of Florida.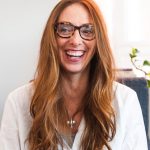 Diana Gasperoni, LCSW a psycotherapist and founder of BeHER a group practice in NYC, dedicated to the mental health of women. She has a Masters in Social Work from NYU, a Bachelors in Psychology from Salem State University, post graduate work 1 yr program certificate from the Center for Modern Psychoanalysis, 1 year certificate program from the Center for Group Studies.

Olivia Gonzalez is an attorney at Brown Rudnick LLP specializing in white collar litigation and international corruption investigations. Prior to joining the firm, she served as an intern at the White House and the U.S. Department of Justice National Security Division, where she assisted attorneys in preparing for terrorism trials. She has a masters from the University of Oxford, a J.D. from Fordham Law School and a B.A. from NYU. Olivia began her tenure with LOVE as a mentor at Manhattan International High school in 2016 and later joined the board in 2018.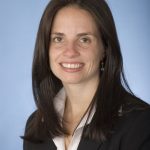 Michelle is a Principal in Ernst & Young's Advisory Services practice. She has over 20 years of experience in the financial services industry advising global financial institutions in risk management, regulatory and finance initiatives. She directs multi-disciplinary teams in large-scale, high visibility projects, managing client interaction and bridging communication across areas to drive results. She is also the Financial Services Advisory Diversity and Inclusiveness (D&I) Leader. Michelle works with EY leadership to define and execute EY's D&I strategy and priorities and ensure equity in the processes. Michelle has a B.S. in Finance/Business Administration from Stonehill College. She is from Brazil and is fluent in Portuguese, Spanish and English.

Danna M. DeBlasio, a Vice President at CMW, is a seasoned professional with a proven track record of delivering for her clients, guiding them through the intricate workings of New York City and New York State government. For the last eight years, she worked for a prominent New York government relations firm, most recently running its New York City office.

From 2011 to 2012, Danna spent a year in Panama overseeing client relations and special projects. While in Panama City, she played a vital role in coordinating ground logistics for Sports Illustrated as well as the ABC television series, "The Bachelor."

Danna earned her MBA from Florida International University's Chapman Graduate School of Business and her Bachelor's from Union College, where she double majored in psychology and political science, graduating with honors.

In 2014, Danna was recognized as one of the "40 Under 40 New York City Rising Stars" by City & State Magazine and in 2018 she was recognized as one of 'Queens Stars Under 40' by Schneps Communications. Danna is active with several NYC based organizations and is a member of ABNY's Young Professionals Steering Committee.